Conservatoires
for Conservatoires
Fast and efficient features tailored to the needs of conservatoires
By working closely with conservatoires to build Xperios, and by growing strong and trusted relationships with our customers, we've developed the expertise necessary for crafting the ideal solution to everyday tasks. Paritor Xperios provides an enhanced experience for all those involved with your organisation.
We make it easy for everyone involved to feel connected with your conservatoire by providing access to the information for all…
Work securely from anywhere. Speed up your
administration and save time on everyday tasks
Built to support safe and secure work from any location.
Save hours of tasking with smart and modern financial processes which easily present a coherent picture for administration staff, teachers, students.
Upgrade your data accuracy and manage your contacts with easy and customizable online forms. Use automated processes to guarantee GDPR and data policy compliance.
Survey and alter your schedules. Automatically keep teachers and pupils informed of any changes with timely communications.
Take control of your resources, events, auditions, exams and more with bespoke functionality built for the needs of your service.
Document students' advancements and your conservatoires performance with astute reporting and analysis.
Conduct virtual lessons in a secure environment, with
tools built specifically for teaching
Packed with features to enable effective and secure remote teaching
Access pupil records and schedules, receive schedule changes
Update registers and timesheets, both online and offline
Allow teachers to sync changes to timetables and attendance, ensuring all stakeholders have data that is up to date
Easily report on pupil progress and access
Attend virtual lessons with confidence. Access and update
information from any of your own devices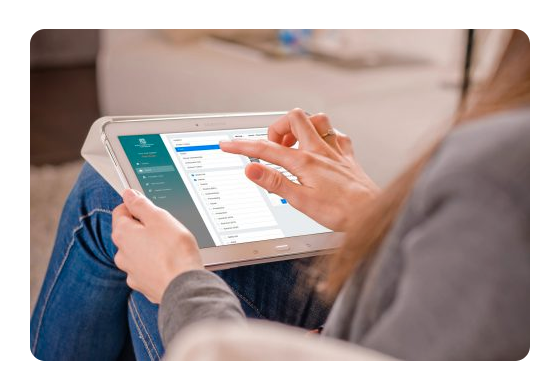 Access online lessons in a safe and secure manner - with teacher moderation and reviews easily available online
Register students and keep contact details up to date
View opportunities, apply for and book activities
View a students latest timetables and activities
View a detailed breakdown of charges and payment schedules
Pay through a choice of secure gateways, set up scheduled and recurring payments
Receive and view updates and messages, respond to communications
We recommend these modules for our Conservatoire customers.
All modules are included with Paritor Xperios.
Need something extra? Check out our full list of modules here.